When Christina dreamed of her wedding day, she imagined the most amazing exit - friends and family showering her and her groom with a sea of color coordinated streamers as they departed the reception.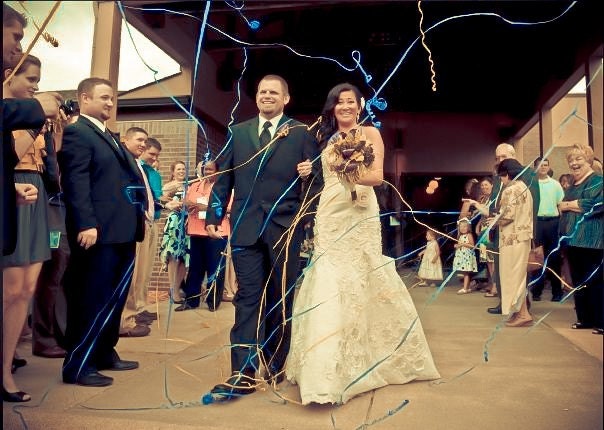 But every product she found either seemed to complex or to expensive! So naturally this talented bride created her own hand rolled streamers and turned this wedding solution into a growing business, Extravagant Exits, where she offers this and other creative options to make your send off on your special day extra special.
You can read more about Extravagant Exits in KC Weddings Magazine Fall/Winter 2011 Issue.